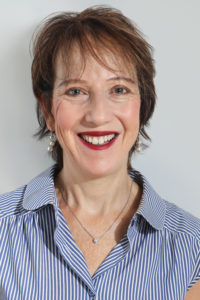 Shana Schreier-Joffe
Managing Principal
Shana is the Managing Principal of Sasphire Legal, a new consultancy based employment law firm. Shana is also employment law Consulting Principal for Keypoint Law, a new and exciting law firm in Australia. Shana also consulted to Harmers Workplace Lawyers, a leading employment and industrial law firm in Australia.
Shana brings over 20 years experience in practice. Shana was a long-standing Senior Team Leader at Harmers Workplace lawyers and was formerly their Managing Partner and CEO. Shana is one of Australia's leading workplace lawyers with extensive experience across all areas of workplace law. Shana holds a Bachelor of Laws degree with Distinction from the University of Witwatersrand, Johannesburg and a Master of Laws degree from Cambridge University.
Shana began her legal career as a barrister in South Africa. Shana was the lead lawyer on the Allco litigation to recover employee entitlements. she has extensive experience advising clients on terminations, redundancies, unfair dismissals, unfair contract cases, risk management and litigation in relation to employment and industrial issues, as well as the resolution and prevention of industrial disputes. Shana has also been involved in a number of high profile discrimination matters.
Shana has provided numerous multi-national and blue chip clients with strategic solutions on industrial and employment issues.
Shana is a frequent guest speaker at Employment Law conferences and runs training for clients on all aspects of workplace law.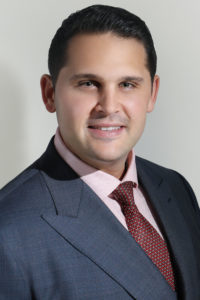 Dean Tolkin
Associate Director
Dean graduated with distinction from the University of Technology, Sydney in 2013 having completed a combined Bachelor of Business and Bachelor of Laws degree. During his university career, Dean completed specialist subjects in employment law, insolvency, family law and alternative dispute resolution.
After working for a major national employment relations firm for several years, Dean joined Sasphire Legal as an Associate Director in November 2015. In addition, Dean consults to Keypoint Law and has provided consultancy services to other firms in the area of employment, workplace relations and work health and safety.
Dean works across all of the firms practice areas and has gained extensive experience in a number of complex matters in the employment and industrial relations arena including: drafting contracts, enterprise agreements and workplace policies; advising on restraints of trade issues; union disputes; work health and safety compliance; conducting employment due diligence in transfer of business transactions; award interpretation and compliance; defending Fair Work Ombudsman prosecutions; structuring executive remuneration; performance management; redundancy and change management; corporate governance; sensitive terminations; equal opportunity employment; unfair dismissals and general protections.
Dean has a broad ranging practice and has acted for individuals and both listed and unlisted companies, including overseas corporations, across a number of industries including in the building and construction sector, banking and financial services, aged care, manufacturing and technology, mining and in the retail sector.
Dean is exceptionally client orientated and believes that communicating with his clients in a clear, transparent and concise manner ensures an overall superior experience. This focus on customer service, professionalism and ability to understand the commercial objectives of his clients resulted in Dean being shortlisted as a finalist in 2017, and winner in 2018, for the Lawyers Weekly 30 under 30 Awards in the category of Workplace Relations, Employment and Safety as well as a finalist in the Rising Star of the Year and Senior Associate of the Year categories in the 2018 Australian Law Awards.
In addition to providing advisory services to clients, Dean has also conducted several medium to large litigation matters in employment tribunals and superior Courts, including the Supreme Court of New South Wales and appellate jurisdiction of the Federal Court of Australia.
From a young age and before moving into the legal profession, Dean spent several years on Sydney Harbour working and skippering recreational vessels. Dean continues to be active on Sydney Harbour and enjoys being on the water to the present day.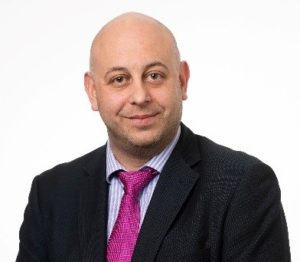 Adam Doughman
Senior Associate
Adam was admitted as a solicitor of the Supreme Court of NSW in 2009 having completed degrees in Laws (LLB) from Western Sydney University and psychology (B.A. Psych) from Macquarie University.
Having commenced in a boutique employment law practice, Adam has gained extensive experience in the areas of industrial and employment law, with prior experience in a well-respected mid-tier firm located in the Sydney CBD, as well as in-house with a major broadcaster.
Adam has represented both employee and employer clients in a variety of matters including employment disputes, underpayment claims, consumer protection claims, work health and safety (WH&S) matters, and discrimination claims.  Adam has represented clients in a range of litigious matters in various industrial courts and tribunals within New South Wales, as well as matters in the Federal Court, the Federal Circuit Court and the Fair Work Commission.
Adam provides practical, targeted and commercially expedient employment law advice to a wide range of employers and employees, varying from individuals to companies of all sizes. Adam regularly drafts employment contracts and policies, provides advices on award and other employer obligations, and assists with the resolution of employment disputes.
Prior to commencing with the firm, Adam ran his own commercial and employment law practice.  When not at work, Adam loves watching and playing sport and is not averse to a good conversation in the taboo subject of politics.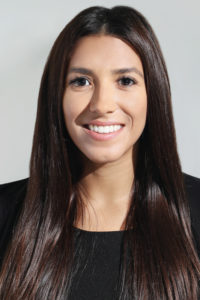 Lisa was admitted to the legal profession in April 2017 and works across all of the firm's practice areas providing legal and strategic advice to employers of all sizes across various industries as well as individuals. Lisa regularly provides advice on all areas of employment law including unfair dismissal and general protections applications, employment contracts, employee performance management, termination of employment (including redundancy and post-termination restraints), modern award and enterprise agreement compliance, sexual harassment, discrimination and equal opportunity cases and has considerably experience dealing with Fair Work Ombudsman prosecutions and underpayment of wage claims.
Lisa also contributes to the firm's client alerts and writes articles on employment law topics and notable cases. Lisa has experience in drafting workplace policies, employment contracts and preparing workplace training presentations and has been involved in a number of workplace investigations.
Prior to commencing with the firm, Lisa worked exclusively for the Managing Partner of a leading industrial relations law firm and also gained a wealth of practical legal experience in the areas of criminal law, commonwealth compensation, equity, trusts, conveyancing and commercial law.
Outside of the legal profession, Lisa enjoys travelling and snowboarding.
Ready to get started or need help?